谷歌营销平台
Improved efficiency, increased accuracy and better results.
The Martech and Adtech landscape is complex and constantly evolving. This can make it difficult for businesses to keep up with the latest trends and technologies. Google Marketing Platform (GMP) simplifies this complexity by providing a single-stack approach to digital campaign creation, analysis, and optimization.
GMP contains a variety of powerful advertising and analytics solutions that can be combined to provide businesses with a holistic understanding of their consumers' behaviors. For example, businesses can use GMP to:
Create and manage display, video, and search campaigns across multiple channels.
Track website traffic and measure the impact of marketing campaigns.
Understand their target audiences and create more effective ad creatives.
Optimize their campaigns for maximum results.
GMP also offers a variety of integrations with other Google products, such as Google Ads, Google Analytics, and Google Tag Manager. This allows businesses to get a more complete view of their marketing performance and make better decisions about their campaigns.
Overall, GMP is a powerful platform that can help businesses of all sizes simplify the Martech and Adtech landscape and improve their marketing performance.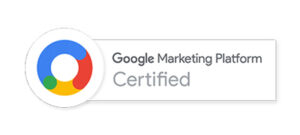 我们是谷歌营销平台的完全认证合作伙伴
我们的100多名专家都通过了GMP认证
我们可以帮助你选择与你品牌的数字化营销战略和内部组织相关的正确的GMP工具。
我们可以利用我们的分析、数据科学和云架构技能,帮助你找到对你的业务有影响的数据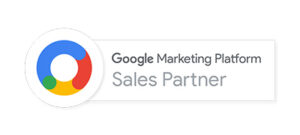 我们是GMP的官方经销商和培训伙伴
我们是全球仅有的几家经谷歌认证的合作伙伴之一,可以转售整个谷歌堆栈。谷歌营销平台(GMP)和谷歌云平台(GCP)
我们提供培训,帮助营销人员掌握这些平台,并提供持续的支持,帮助他们保持最新的功能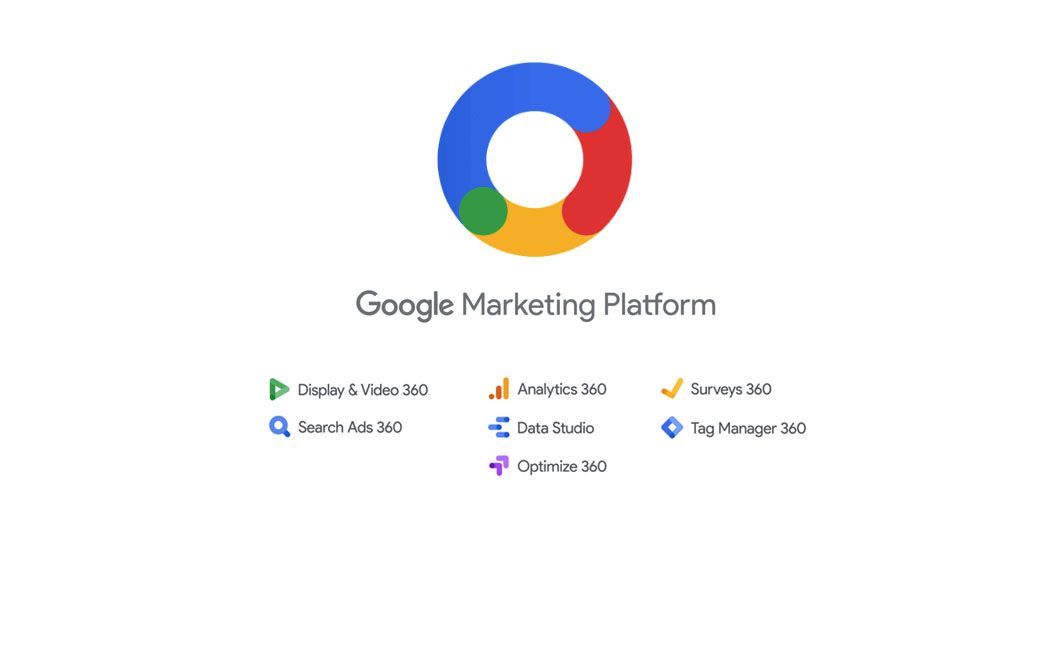 谷歌营销平台的生态系统
谷歌营销平台包含以下相互连接的产品:
Search Ads 360. The search campaign management platform that helps you respond to an ever-changing market in real time and at scale.
Display & Video 360 is a unified platform for managing display, video, and TV campaigns across multiple channels.
Google Analytics 360 is a comprehensive analytics platform that provides businesses with insights into their website traffic, marketing campaigns, and customer behavior.
Campaign Manager 360 is a demand-side platform (DSP) that helps businesses buy digital advertising across multiple channels.
Tag Manager 360让你管理所有的网站标签,而无需编辑代码。
从战略咨询到技术整合,我们都有无可比拟的经验
我们帮助品牌在谷歌营销平台上建立、运行和优化全渠道数字营销活动,产生最大的投资回报率。
我们提供端到端的服务,帮助品牌创新和尝试新事物,并增长他们对平台的了解。
我们通过创新的人工智能技术、专有方法和专业知识的独特联盟,为组织将数据转化为价值。
我们是谷歌在欧洲最大的咨询和代理合作伙伴
我们掌握所有的GMP产品(包括Google Analytics 360和Google Optimize 360)。
我们力求不断创新。
我们首先访问新功能
我们通过结合GMP和GCP产品来开发最先进的用例。